Foxit Reader is a best alternative of Adobe Reader & Adobe Acrobat.
Foxit Reader Feature For OS Platform:
Foxit Reader latest version 8.1 comes with fantastic features. Foxit Reader 8.1 Supporting following operating systems.
Windows Supported Versions
Windows 7, Windows 8, Windows 10
Microsoft Office® 2007 or later version (required for some PDF creation features)
OS X Supported Versions
OS X 10.8, OS X 10.9, OS X 10.10, OS X 10.11
If user wants to utilize Active Directory Rights Management Service then following operating systems are supported by Foxit Reader.
OS X 10.9, OS X 10.10, OS X 10.11
Linux Supported Versions
Ubuntu Desktop 14.04, Ubuntu Desktop 14.10, Ubuntu Desktop 15.04, Ubuntu Desktop 16.04
Red Hat Enterprise Linux Server 7.0
SUSE 12 Linux Enterprise Server
OpenSUSE 13.2
For users utilizing the Active Directory Rights Management Service, the following systems are supported:
Ubuntu Desktop 14.04, Ubuntu Desktop 14.10, Ubuntu Desktop 15.04
Red Hat Enterprise Linux Server 7.0
OpenSUSE 13.2
Citrix Supported Versions
Verified as Citrix Ready® with Citrix XenApp® 7.6
What is New in 8.1 Foxit Reader

Integrate Box and Alfresco: Now you can use Box and Alfresco for saving and open PDF Documents.


Foxit Archive Integration: User can check in and check out PDFs in Foxit Archive for easy collaboration.
ConnectedPDF Permission Control: Connected document owners can allow and disallow for other users to review and creating new versions.
Fantastic Features of Foxit Reader
ConnectedPDF- Full control of your content


Convert your PDFs to connected PDF documents with just a single step, you can automatically covert any PDF documents you are working with a connect PDF document.
You can manage all version of ConnectedPDF document. All updates and changes in PDF documents can be recorded on ConnectedPDF server by registering new versions.
Request A PDF File: Users can request for a documents to get files they need or deleted accidently with all other document versions.
Track a ConnectedPDF File: Now track your ConnectedPDF documents where and where and as well what changes they are making in the file.
View, Print, and Fill
FoxitReader Intuitive Interface: Foxit Reader using Microsoft style ribbon toolbar a familiar user interface so user can easy use and learn quickly. User can also customize toolbar and can define which buttons should be located in which tab. You can also create new tab for your favorite buttons.
Touch Screen Mode:
You can enable touch screen mode in forxit reader 8.1 so you can use your software on touch screen windows devices.
Form Filling: User can fill forms in PDF documents with standard PDF (Acroforms) and AFX.
Import/Export Data:


Now it is very easy to import any document data into you PDFs and you can also export data from pdf files and send from emails.
Create PDFs

Create Professional Standard PDFs:
User can create professional pdf documents that are compatible all other pdf products just like adobe reader etc.  You can also create PDF files from Microsoft Office files.
Scan Documents Into PDFs:
If you are scanning any documents with your scanner and want to make it a PDF document then it is very easy with Foxit Reader, just scan your documents with Foxit Reader and you can convert it in a electronic PDf with just a single click.
Insert Images, Videos and Files:
Insert images and videos in your PDF files so user can easily understand your information and a file can also b attached with your PDfs.
Collaborate & Share

Integrate Google Drive, One Drive, Dropbox, Box and Alfresco:
Integrate you PDFs with Google Drive, One Drive, Dropbox, Box and Alfresco with just a single click for open and save your PDF files.
SharePoint Integrating: Simply check in and check out PDfs on SharePoint servers.
Foxit Archive Integration: For easy documents collaboration check in and checkout pdf files in Foxit Archive.
PDFs Commenting:  Comment PDFs with a very interactive user drawing just like boxes circles arrows and much more.
Manage Comments: Very quickly view all comments in a PDF and import & export all comments.
Share PDFs: Share PDFs in a easy way with foxit reader using email and Evernote.
Protect PDFs
Integrate Microsoft® RMS
Allow users to decrypt and encrypt Microsoft Active Directory or Azure Rights Management Services protected PDF documents with optional Foxit RMS Plug-in.
Sign PDF Documents: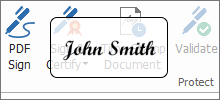 You can use eSignature solution to sign, send  and save PDF documents or you can also sign your PDF documents with your own handwriting.
Digital Signature Add & Verify:
Add timestamps and digital signature to a PDF file and allow to PDF receiver to validate the status of digital signatures to check documents has been modified or not after signed.
System Requirements:
Minimum 1.3 GHz or faster processor
Minimum 512 MB RAM (Recommended: 1 GB RAM or greater)
1 GB of available hard drive space
1024*768 screen resolution
Foxit Reader 8.1 Available Free with all above features.